Research, innovation and vaccines: a viewpoint by Piero Bassetti
A pioneer of RRI in Italy
"You cannot use old categories to solve new problems". Piero Bassetti, president of the Giannino Bassetti Foundation, has been one of the pioneers of the idea of Responsible Research and Innovation in Italy. He started talking about these issues many years before they became central in Science-with-and-for-Society policy at a European level. In this interview, he tells us how things have changed ever since. The relationship between knowledge and power is completely different now, as science has a power it has never had before. Accordingly, it needs to be handled with great responsibility.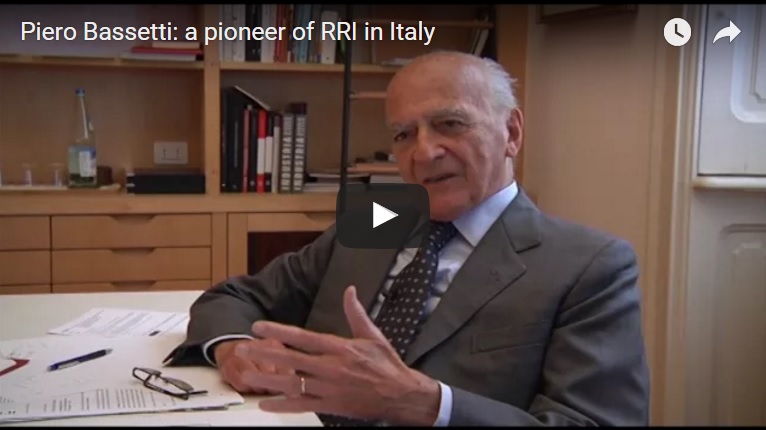 Vaccines and the media
A change in the attitude towards science, coming from an understanding of its limits, interferes with people's trust towards vaccination. Hesitancy and refusal in this field have their roots in a relationship between science and society that is different from what it used to be. A great role in this is played by media, which are somehow forced to publish what people want to hear and read, despite scientific evidence, in order to make profit, or just to survive. As far as vaccinations are concerned, the false balance presented by media greatly contributed to the loss of trust. Public-funded sources of information on essential issues like this could be a way to get out of this situation.