24th International World Wide Web Conference in Florence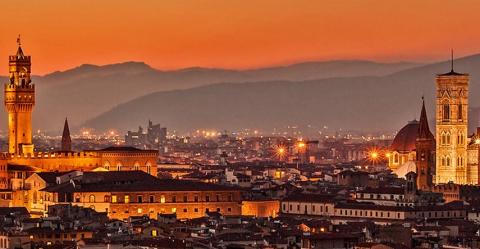 Monday, May 18, 2015 - 09:00
to
Tuesday, May 19, 2015 - 18:00
Da Basso Fortress
1 Viale Filippo Strozzi
Firenze
IT
From May 18 to 22, 2015, Florence will host the 24th International World Wide Web Conference (WWW 2015), the premier international forum to present and discuss progress in research, development, standards, and applications of the topics related to the Web. WWW 2015 will offer high quality technical activities, including research sessions, poster sessions, workshops, tutorials, demonstrations, an industry track, a developers track, panels, and a Ph.D. symposium. The conference will be a great opportunity for sharing the latest insights of academic and industrial research as well as to experience the unique environment of Florence, a city that has been at the heart of the artistic, cultural, and scientific development since many centuries.
One of the topics that will be discussed in Florence is the use of real-time social web in the context of disaster management. In fact, the 3rd International Workshop on Social Web for Disaster Management (SWDM2015) will be co-located with the WWW2015 and will be held on Monday 18. Aim of the workshop is to find some answers on the most recurring questions within this field:
How can we extract actionable insights from user-generated Web feeds to help disaster response professionals make decisions and act?
How do we model different global events from a variety of Web sources, and develop a trust model for community contributions to extract credible information?
How do we identify and geolocate content sources?
What are the requirements of these professionals with respect to social media data?
How can remote agents and first responders make use of these data effectively through a variety of devices?
What techniques can be used to improve the performance of such systems, when handling vast amounts of data, and to support an increasing number of end ­users and volunteers?