Finding home: digital storytelling in health communication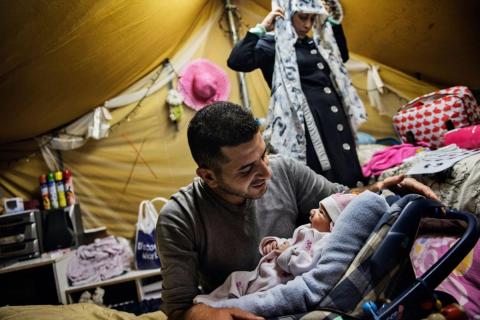 Thursday, May 10, 2018 - 10:28
Digital storytelling is an art-based research method that involves the creation of a short video (3-5 minutes) integrating multimedia materials like photos, people's voices, drawings, and music. It has a great potential to elucidate complex narratives in a compelling manner, increase participant engagement, and enhance the meaning of research findings. In order to use this method in health communication, it would be important to assess its impact, as well as its methodological and ethical implications. Indications are in fact needed for incorporating digital storytelling in a meaningful and ethical manner into the research process.
Disaster management has been representing one of the key components in ASSET: it has not only been specified in the glossary of terms but also linked to the new forms of communication technology such as social media services. Among all the several project outputs, some contributions were specifically elaborated to deal with democracy and human rights in public health emergencies as well as to describe continuous training on health communication and disaster preparedness for medical professionals.
Digital storytelling and humanitarian crisis: TIME - Finding home Since September 2016, TIME has been following three Syrian refugees as they prepared to give birth and raise a child in a foreign land. All of the women learned of their pregnancies on the road and none expected to deliver in a refugee camp, far from the homes they fled in Syria. These women are among the more than 1,000 refugees who gave birth in Greek refugee camps in 2016 alone. As babies, born of no nation, take their first steps, they face an uncertain future. Their parents continue their search for a home in a world that is increasingly hostile to refugees. Overall, this daily struggle plays out against the backdrop of Europe's newest experiment to integrate hundreds of thousands of refugees, some into countries that have very little experience with outsiders. With the year-long multimedia project "Finding Home", TIME brings public narrative data about the stories of refugees.